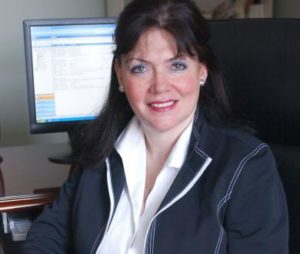 As we reflect on over five decades of the Jewish Lawyers Guild history, I am reminded of the Guild's original mission.  The Jewish Lawyers Guild prides itself in maintaining a professional organization of a similar religious faith, and fostering the growth of its members with their professional development and advancement in the legal profession. Since its inception in 1962, the Guild has accomplished many great things to achieve its goals, and we are fortunate and proud to share in these accomplishments.
In looking forward to the next year, we will do our best to uphold our mission. Each year, the Jewish Lawyers Guild hosts its Annual Dinner, where it confers awards to jurists who exemplify the qualities of Benjamin N. Cardozo and Golda Meir. This year, the Jewish Lawyers Guild donated all of the plated dinners to DOROT, a nonprofit organization that alleviates social isolation among the elderly and provides services to help them live independently as valued members of the community. In addition, the Guild will sponsor DOROT's Annual Thanksgiving Celebration which will provide meals to homeless individuals in the surrounding New York City area.
We have many programs in place for our members. For professional development, we host an annual Continuing Legal Education Program (CLE), and Diversity Program. For professional networking, we will hold a Summer Mixer series where attorneys, law students, and friends can socialize and network together. Our Law Student Scholarship program awards a scholarship to a first year law student in an effort to financially assist them in their career pursuit.
In order to contribute to the high professional quality of the judiciary, we designate individuals to serve on the Independent Judicial Screening Panels for Civil and Supreme Court.  In addition, as a member organization of the Network of Bar Leaders, we lend our voice to those of the many and varied bar associations that exist in New York.  We are a strong supporter of Judges and Lawyers Breast Cancer Alert (JALBCA), and always contribute a van that provides mammograms to people in under served areas.
We also host, along with the Gender Fairness Committee of the Supreme Court, New York County, an annual Holocaust Remembrance Program.  In addition to arranging an always-poignant and deeply moving exhibit in the rotunda of 60 Centre Street, the stories of at least six Holocaust survivors are re-told by the Administrative Judge and candles are lit by surviving family members.  A keynote speaker delivers an address that always reminds us all of the horrors of that time and the need to be vigilant against their repetition.
Finally, we host a bi-annual Sukkot Celebration, and an annual Chanukah Party where gifts are donated and later distributed by members to children who are hospitalized with serious and often life-threatening diseases or conditions.
To maintain our goals, we need your new and continuing support and participation. We cannot do it without you, and thank you for making the last 50 plus years possible. Thank you to our past presidents, board members, and members and friends who have helped build the organization to what it is now. Thank you also to the many individuals, organizations, law firms, companies, and bar associations who have provided financial and collaborative resources to support our work over the years. Last, but not least, thank you to our current and dedicated Board members who will work with us this year. Thank you for all that you do in making the Jewish Lawyers Guild great!
Shoshana T. Bookson
President